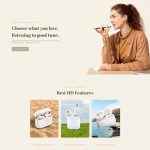 Airpodify – Free Headphones Shopify template built by Pagefly
In stock
Airpodify – Free Headphones Shopify template built by Pagefly
Free Product
Promoting your airpod shop and increasing the conversion rate is not a difficult task with the help of Airpodify Shopify landing page template developed by Pagefly. The free website template comes with a drag-and-drop layout and various useful functions, so it will assist you in building your site without much coding skills. After that, you can conveniently display all your hottest airpod products and boost your sale. Now, it's time for you to visit the demo and try it.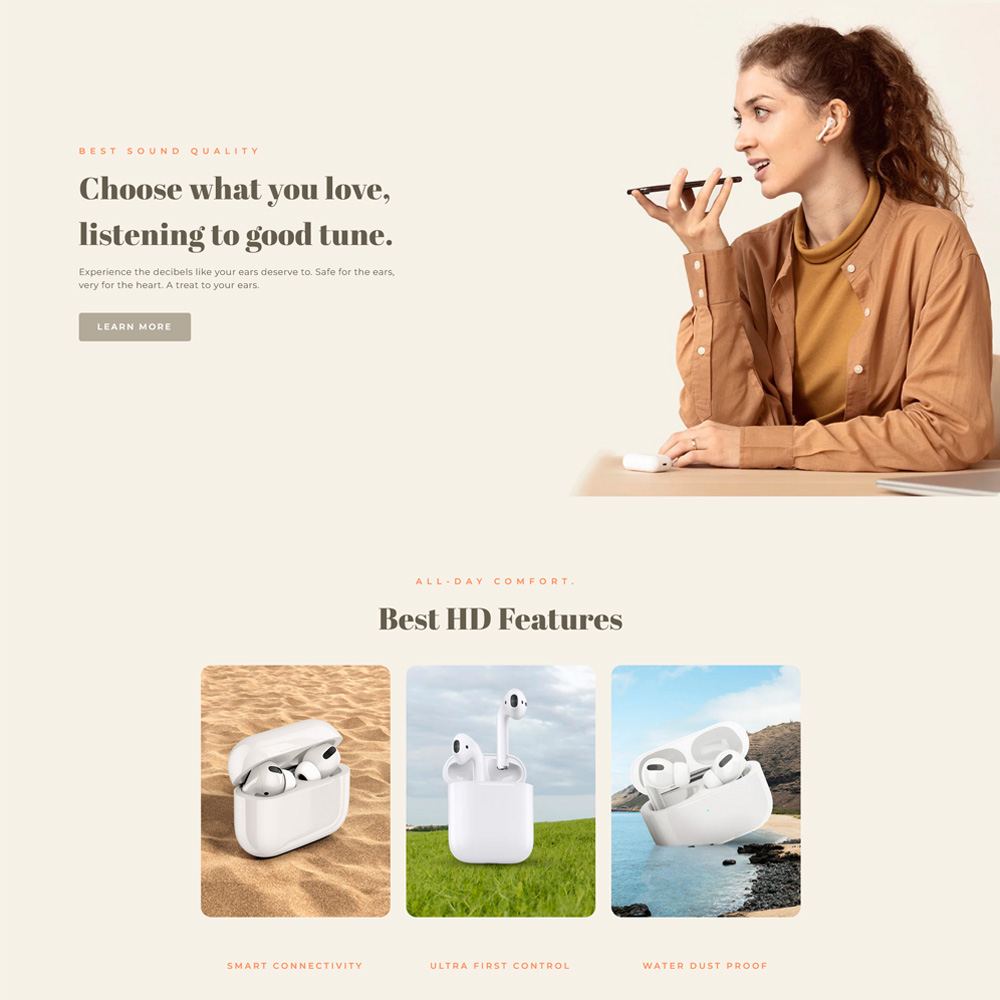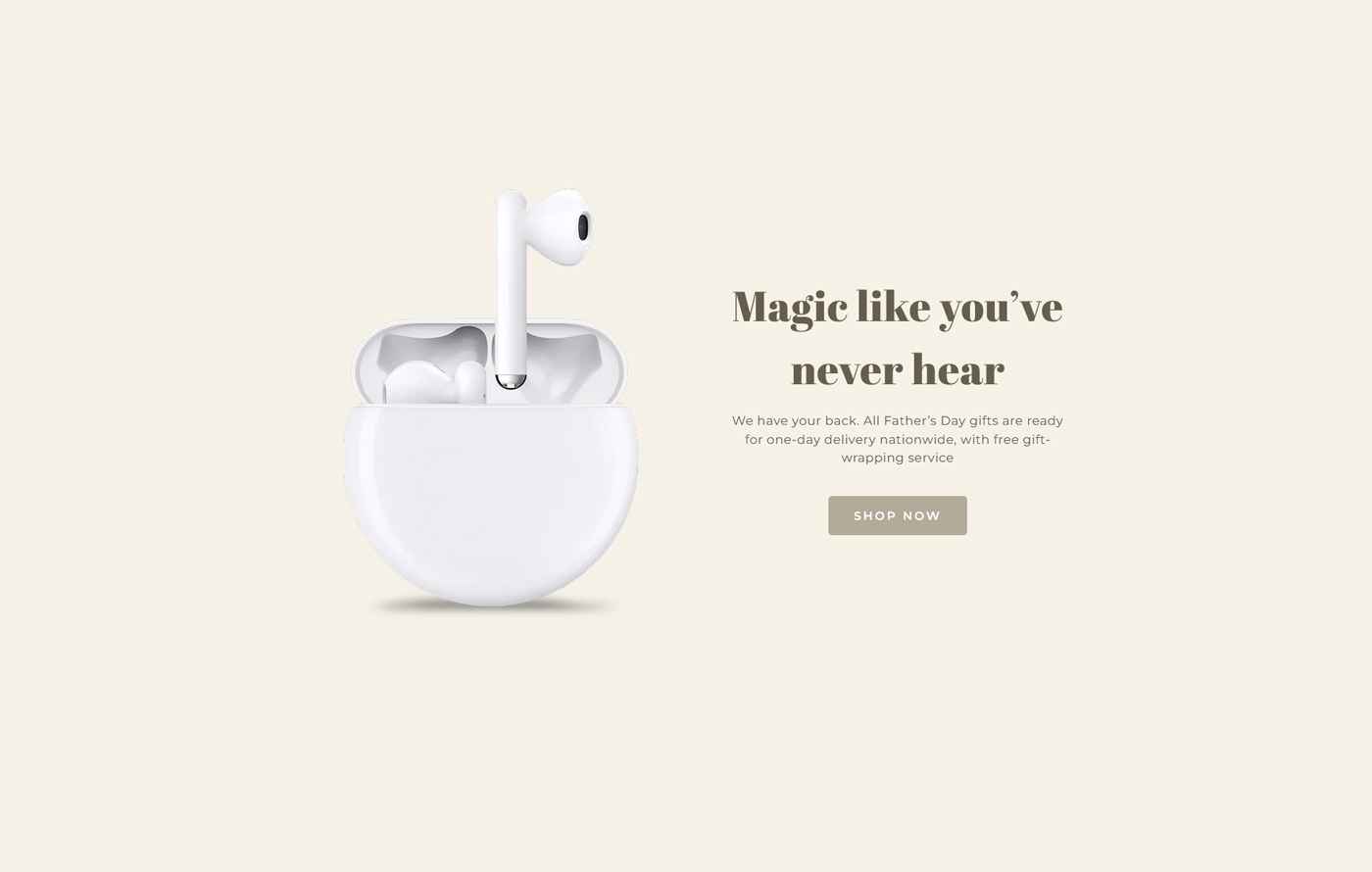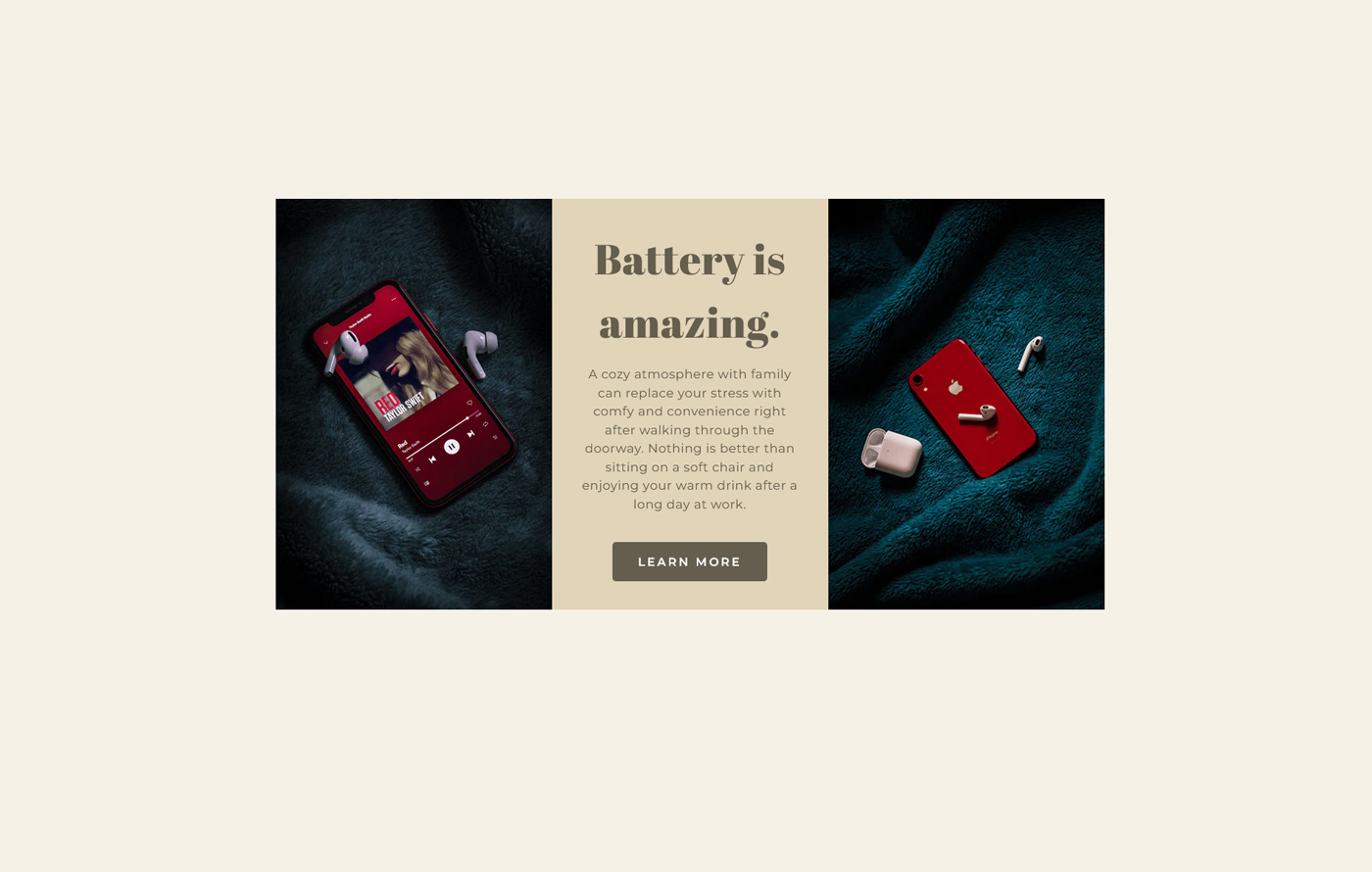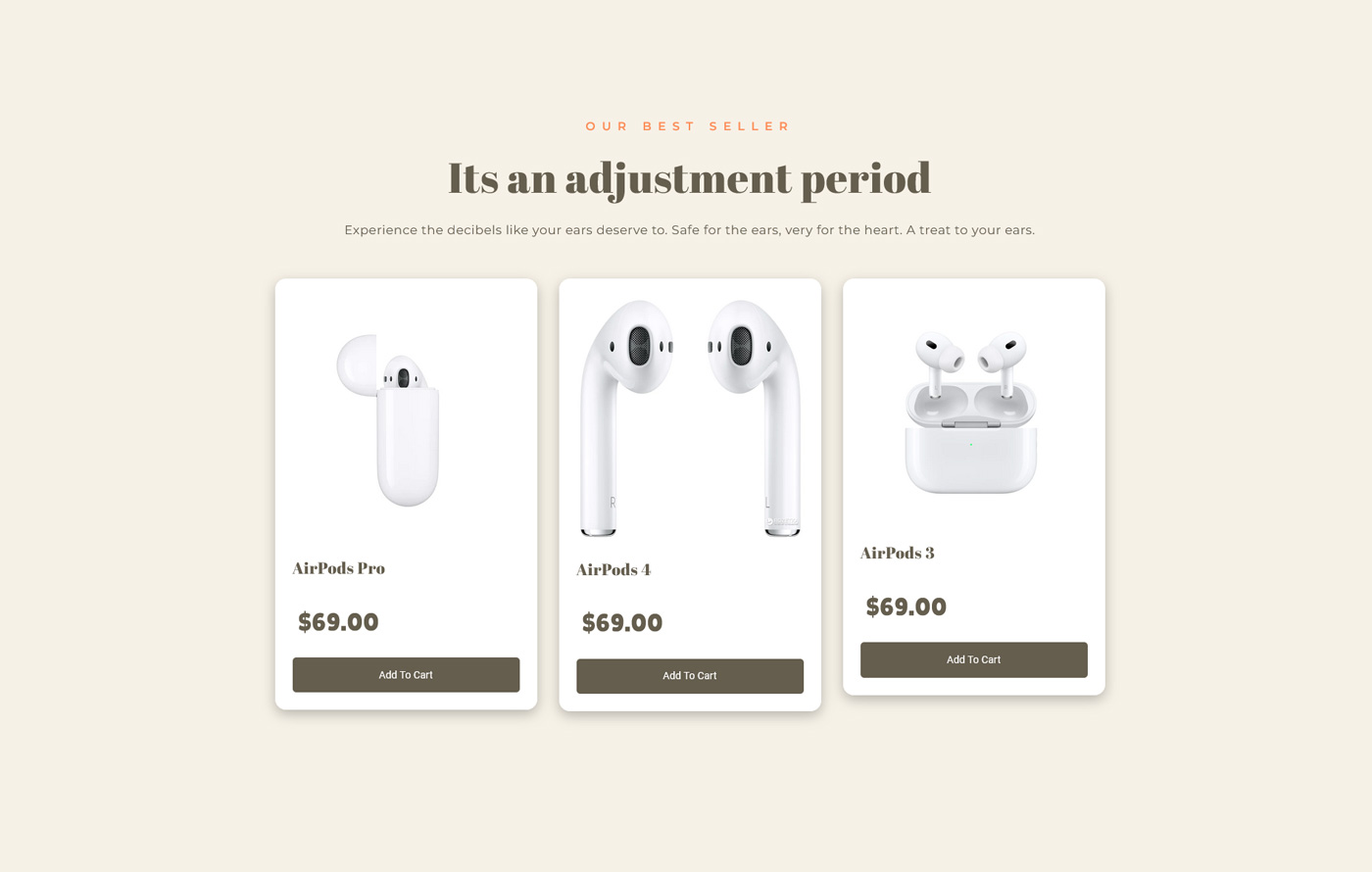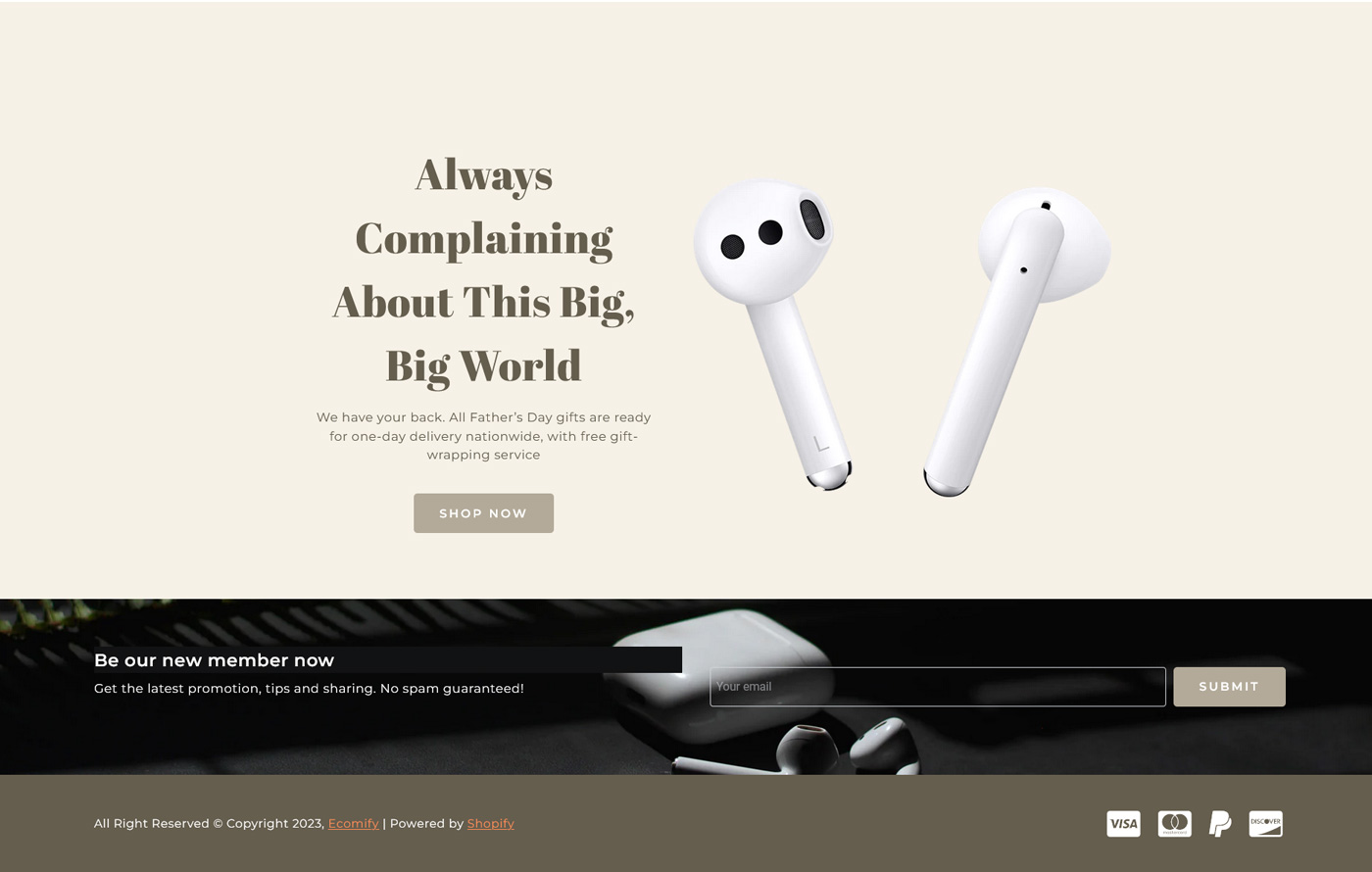 Airpodify is a powerful Shopify landing page template that boasts a responsive design, ensuring seamless compatibility across various devices. Built with the utmost precision using Pagefly which is known as a top-notch drag-and-drop Shopify Page Builder, this Shopify template allows you to design your site and get a visually stunning layout. Don't forget that this Shopify website template also provides different fonts, hero banner, slideshow, button size/color, color swatches, animation, review section, subscription form, and much more. The main color scheme, comprising pastel pale yellow and pastel pale brown, exudes a sense of elegance and sophistication. Tailored specifically for airpod shops, Airpodify provides the perfect platform to showcase the latest wireless earbuds and premium airpod accessories. With its seamless functionality and captivating design, Airpodify is sure to enhance the shopping experience for your customers and elevate your airpod shop to new heights.
The Airpodify Shopify Landing Page template includes the following main sections: 
The outstanding and specific features of your airpod products.

Top best seller to bring your customers which airpod products are the most popular and trusted to use.

The discount airpod products to increase conversion rate.

A subscription form to motivate your new clients to become members or loyal clients.
In order to use this Shopify theme, it's necessary for you to use Shopify combined with Pagefly. Please check Help Center to know how to import and use this template.